Virginia is looking for a house she can call home
Living independently is often a major goal for people with disability and one that parents, family members and Endeavour Foundation works hard to achieve in order to help them live as independently as possible.
By purchasing a lottery ticket, you will help people with disability to find a place they can call home and build greater independence while ensuring they have the support they need to navigate daily life. Just like Mareesa's 27-year-old daughter, Virginia who has autism and is totally blind.
"I worry for Virginia when I'm gone. I want her to find somewhere she can live her best life and have the company and friends she deserves."
Like any parent, Mareesa wants to know Virginia will be able to live a fulfilling life when she is no longer around to care for her. But living independently is much tougher for her than many others.
"Virginia needs help with a lot of everyday activities. She also needs a house that is accessible and adapted to her needs. At the moment that's almost impossible for her to find."
---
Virginia is one of the more than 10,000 Australians with disability without a suitable house to call home. This shortage is limiting their independence, connections and ambitions, with regular moves, high costs, and a lack of adapted amenities being all too normal.
"Having a home where she feels comfortable would change Virginia's life. The bonds and friendships she would make would be amazing. It would open so many doors and opportunities for her to get out and enjoy life. "
Supported Independent Living
Endeavour Foundation encourages and supports people with intellectual disability to live independently; being responsible for the running of their home and to manage their daily living expenses such as household costs and personal expenses. They will also be supported to connect and play an active part in the local community.
Supported accommodation is designed specifically to suit the needs of people with disability and adapt to individual needs and wishes to develop a roster where qualified support staff can drop in to provide specific support at specific times, or be on hand up to 24 hours a day, 7 days a week.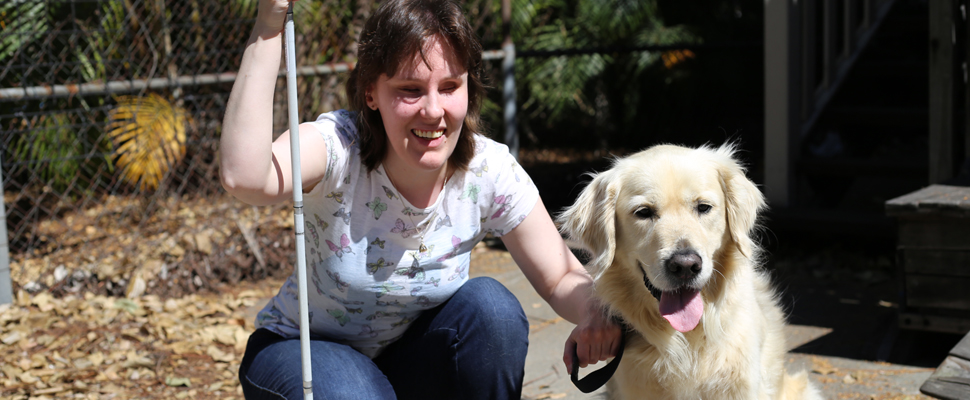 Every ticket counts
This is where your lottery tickets come in. Just one lottery draw, and the incredible prize that comes with it, could pave the way for greater possibilities for Virginia and others like her.